Case Study
A steady, upward trend
Almost two years after her most severe Lyme disease symptoms had begun, Claudia came to us unable to work, think, or function on a day-to-day basis.
She had tried at least 8 different types of oral and IV antibiotics, and she still did not feel any better.
Not only is Dr. Schweig very knowledgeable, but he also listens carefully and takes what you say seriously when determining a treatment strategy.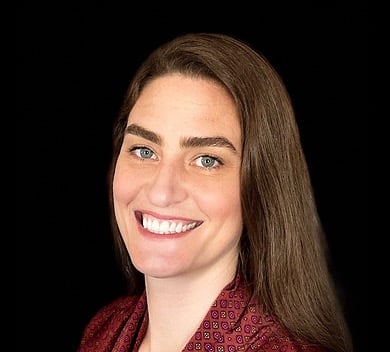 Initial Intake
Claudia was experiencing several symptoms affecting her day-to-day quality of life including brain fog, dizziness, light and sound sensitivity, bloating, twitching and an inability to regulate her body temperature.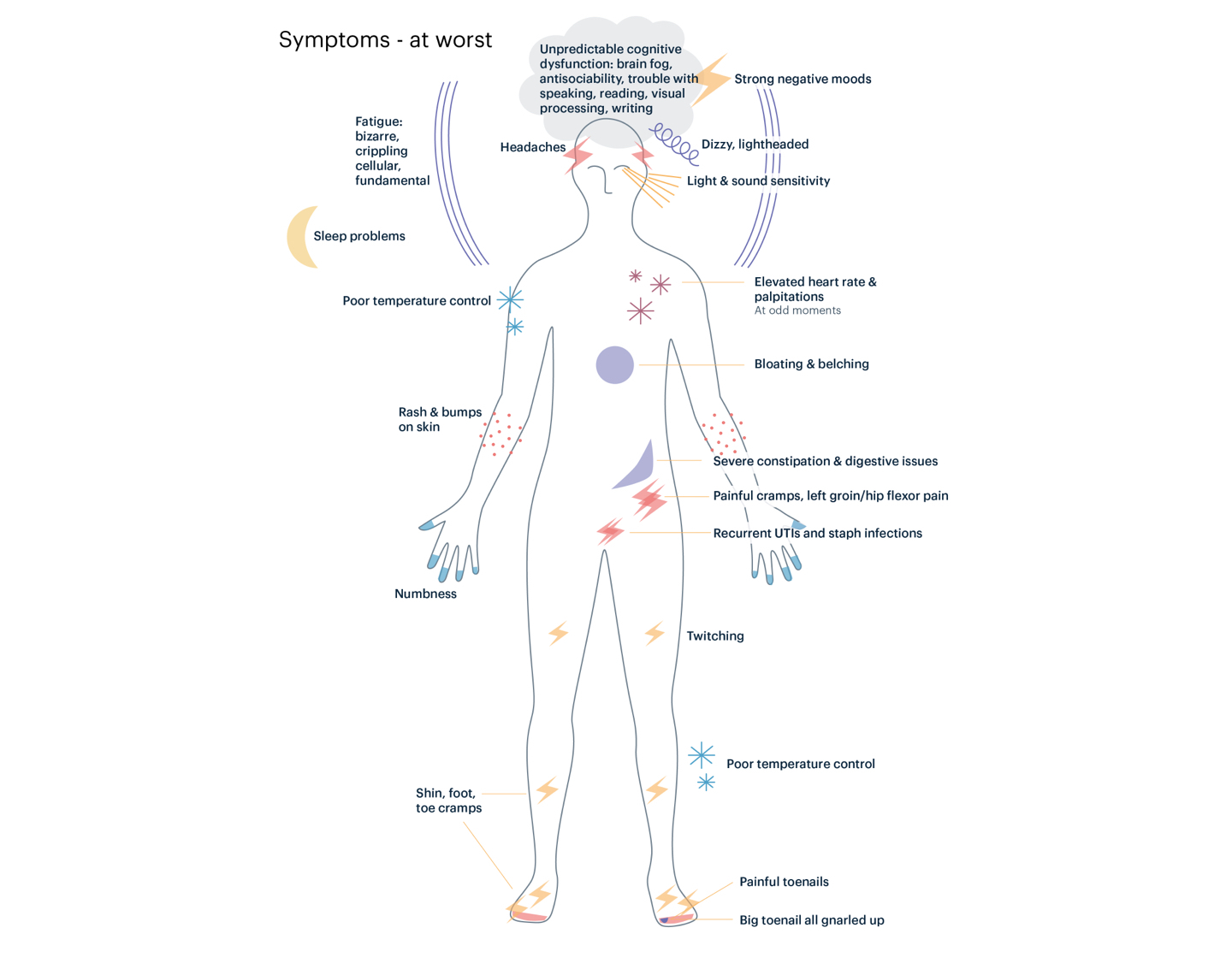 Initial Intake
Additionally, she also had constant neck, shoulder, and low back pain. Claudia also had a large rash on her back.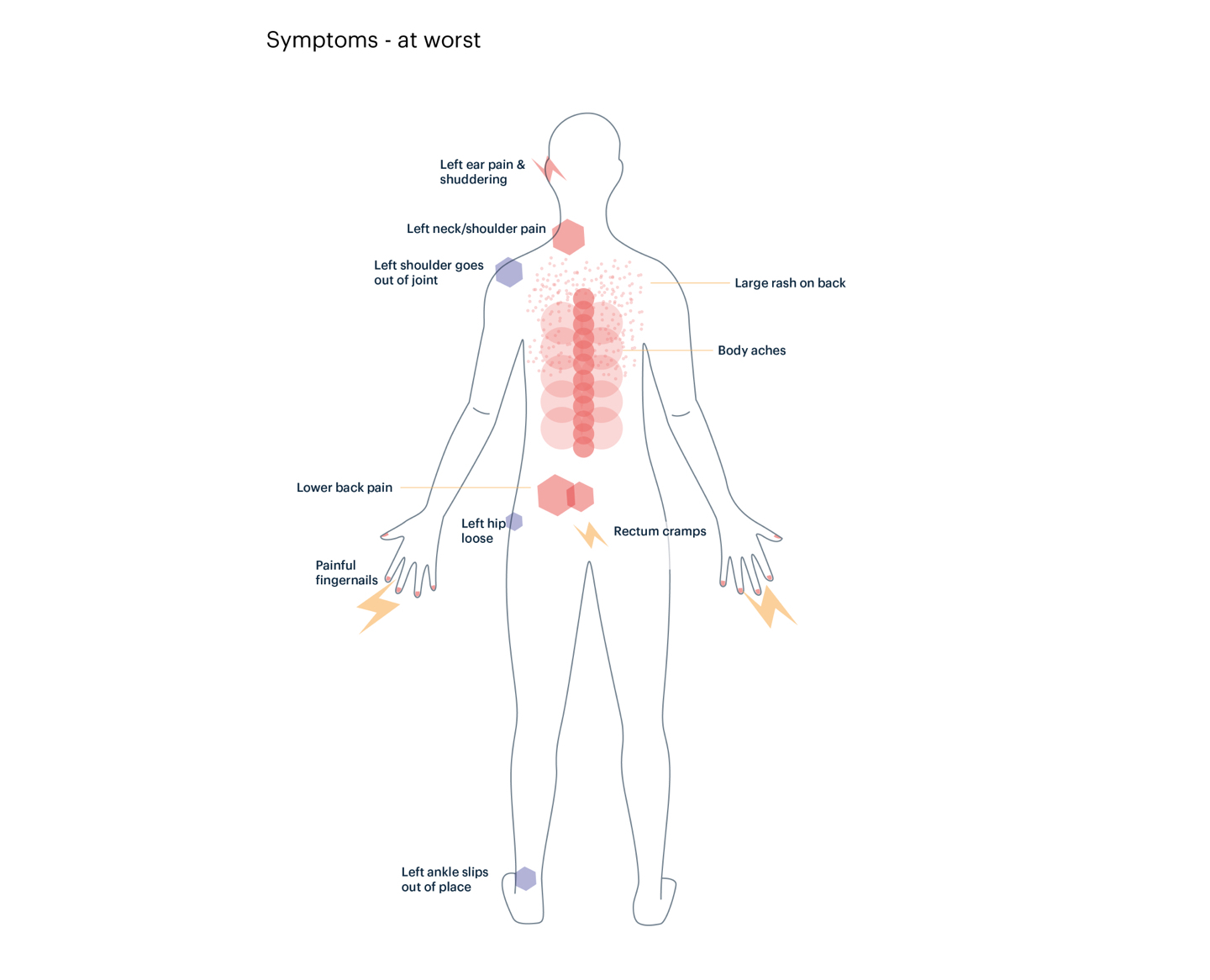 Our Approach
With Dr. Schweig's guidance, Claudia began taking medications and supplements to support gut health, energy levels, sleep disturbances, hormone imbalances, cognitive impairment, and her underlying Lyme and coinfections.

Within a year, she hit on a combination that worked especially well for her, and she has been on a steadily improving trend ever since. Now she is working full-time, thinking clearly, and experiencing minimal symptoms.
After Treatment
After working with CCFM, Claudia's cognition and mental clarity returned to normal. And most of her symptoms decreased in both their severity and frequency.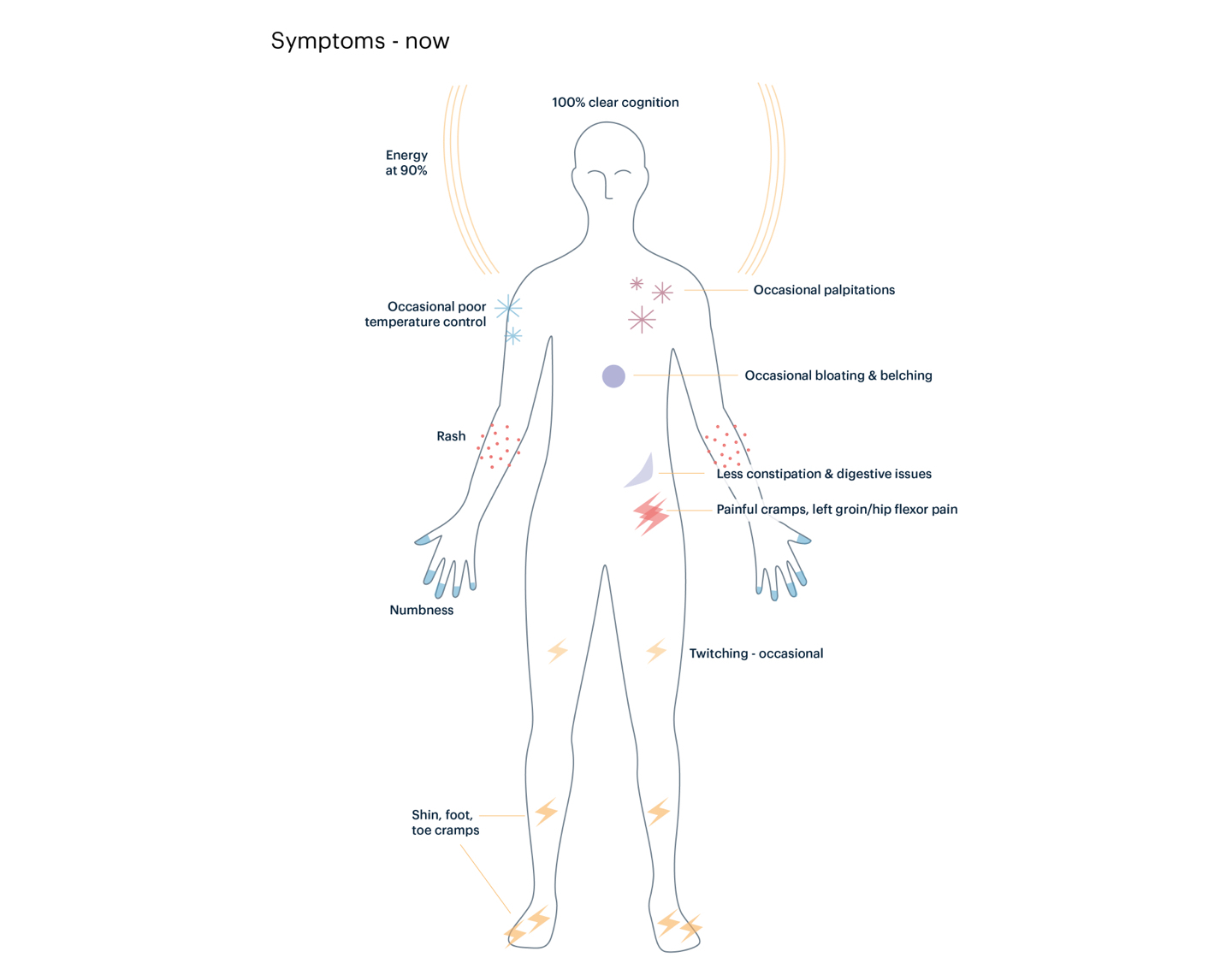 After Treatment
Claudia's body aches, including the low back pain, decreased in intensity as well. And the large rash on her back resolved.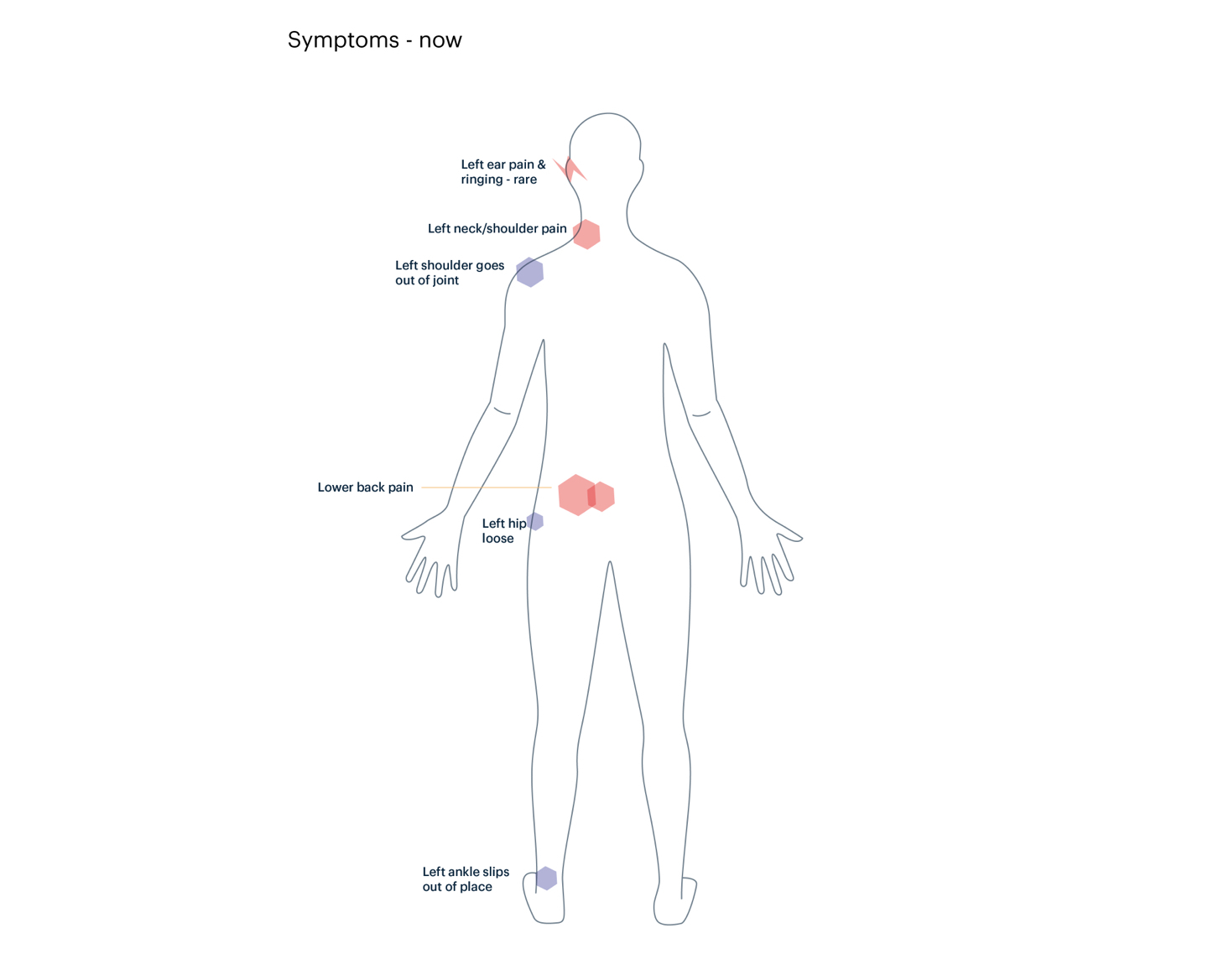 The Bigger Picture
Claudia's symptoms had a real effect on her life. After working with Dr. Schweig and addressing her symptoms at the root of the issues, she was able to return to part-time work in 2018 and is now back to working full-time. Claudia is now able to lead a normal life.