About Us
At CCFM, we have been practicing traditional and functional medicine for decades, and are working hard to reinvent and optimize how this medicine is delivered to you. We specialize in chronic illness and difficult-to-treat cases. We have helped many patients achieve health and vitality, and we will work hard to help you do the same.
Managing your day-to-day health appointments, medications, nutrition, and lifestyle needs can feel like a full-time job. That's why every patient we interact with is met with understanding and respect in an environment that allows them to share the burdens of their health challenges.
We have built an amazing team of doctors, nurses, nutritionists, coaches, and patient care coordinators who are all focused on one goal: to help you achieve optimal health.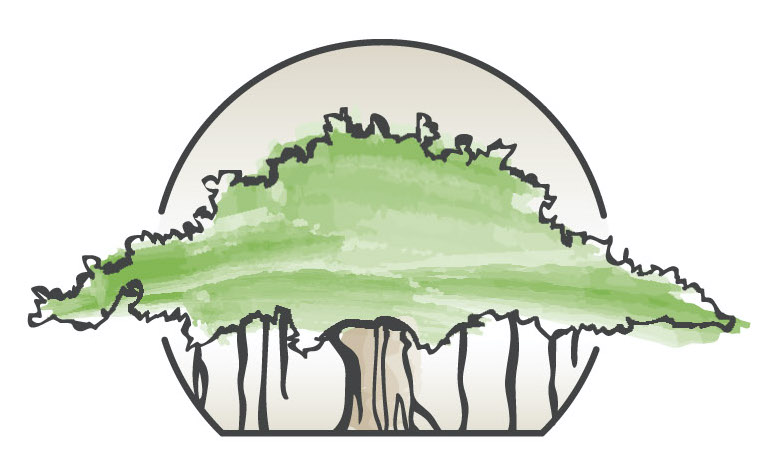 Our Approach to Health Care is Innovative.
"It is an honor and a privilege to be able to help people recover their health when they have been struggling. I love seeing the hope return, seeing the light come back into someone's eyes when we tell them that we believe them, that there are additional testing and treatment options available to them, and that we can help them get better."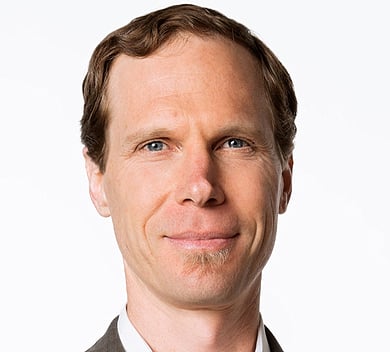 Sunjya Schweig, MD
President and Director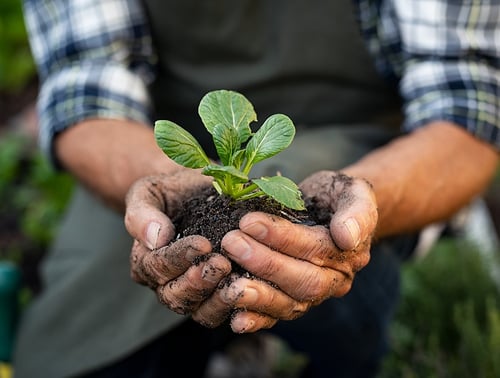 Sunjya Schweig, MD
Sunjya Schweig has dedicated his career to helping people prevent and recover from chronic illness. He is a respected clinician, educator, advisor, and researcher. Dr. Schweig founded the California Center for Functional Medicine in 2004, to provide a data-driven, high touch approach to wellness and treatment.
Dr. Schweig is dedicated to using a science-based, patient-centered approach to medicine. He believes in understanding the entirety of each patient's health story to create personalized recommendations and treatments that promote optimal wellness. At CCFM, Dr. Schweig has handpicked and trained an amazing team who are all focused on one goal, to help you live your healthiest life possible.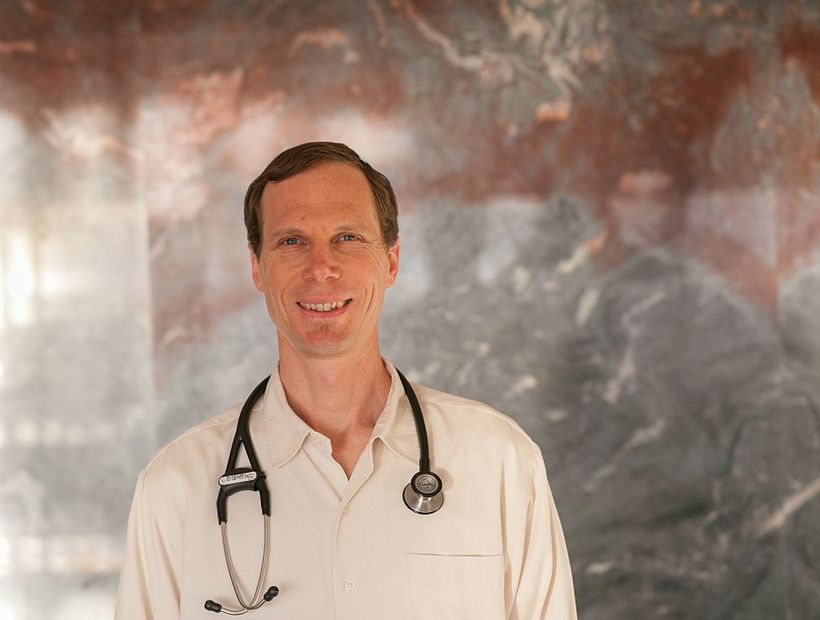 The Team: California Center for Functional Medicine
Sorry!
No items currently match your filtering criteria.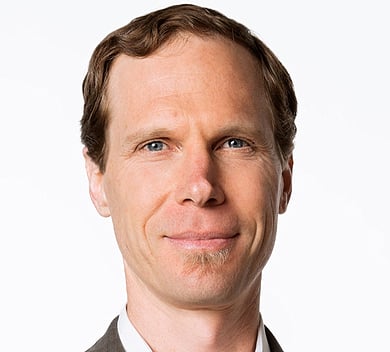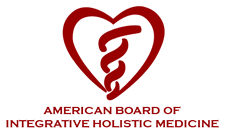 Sunjya Schweig, MD
Founder and President
Sunjya Schweig, MD, is an expert in complex chronic illnesses which require rigorous investigation and management. He has been studying, teaching, and practicing integrative and functional medicine for over 25 years.
As Founder and President of the California Center for Functional Medicine (CCFM), Dr. Schweig believes that an individualized, precision medicine approach is fundamental for managing patients with chronic illness. CCFM is at the forefront of the functional medicine movement, offering patients a deep investigative approach to healthcare that is personalized, collaborative, and data-driven.
Dr. Schweig received his B.A, from the University of California, Berkeley. He received a full scholarship to attend medical school at the University of California, Irvine, where he helped design and lead the complementary and alternative medicine (CAM) curriculum. There he served on the Board of the Susan Samueli Center for Complementary and Alternative medicine and was chosen as one of twenty medical students to attend the NIH Leadership Training Program in Complementary and Alternative Medicine.
Dr. Schweig completed his family medicine residency at the University of California, San Francisco (UCSF), Family Practice Residency Program in Santa Rosa, CA. During his residency, he was instrumental in developing and founding the Integrative Medicine Fellowship program.
Dr. Schweig continues to be active in medical education and has served as volunteer clinical faculty at the UCSF Santa Rosa Residency. He currently holds an adjunct faculty position at Touro University College of Osteopathic Medicine. Dr. Schweig has lectured nationally and internationally at conferences, hospitals, and universities, and is active in medical research.
Dr. Schweig has been in private practice since 2007 and is board certified in integrative and holistic medicine (ABIHM). In 2014, Dr. Schweig launched the California Center for Functional Medicine (CCFM) with his friend and colleague, Chris Kresser. CCFM is at the forefront of the functional medicine movement, offering patients a deep investigative approach to healthcare that is both high-touch and high-tech.
Learn More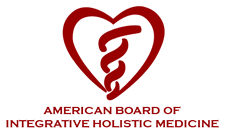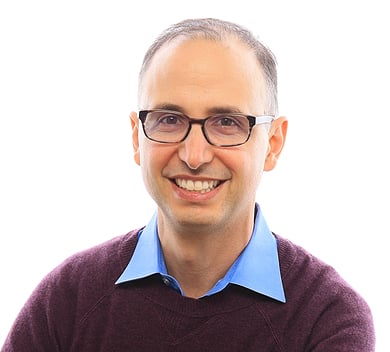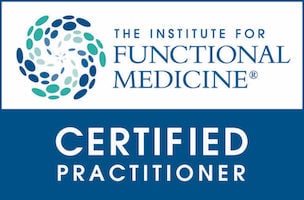 Ramzi Asfour, MD
Associate Clinician
Ramzi Asfour, MD. is board certified in Infectious Diseases and Internal Medicine. He graduated from New York Medical College then completed an Internal Medicine Residency Program at California Pacific Medical Center followed by a Fellowship in Infectious Diseases at UCSD. He has worked for the World Health Organization (WHO), Colombia University in South Africa, and The University of California, San Diego. Prior to attending medical school, Ramzi majored in genetics at UC Davis. He is currently Assistant Clinical Professor of Medicine at UCSF.
Dr. Asfour's interest in Functional Medicine was led by family health issues that were not resolved via the conventional approach, as well as his experience with his own patients. His in-depth Functional Medicine approach, along with his more than 20 years of medical experience, offers the best possible care. Dr. Asfour has completed the Institute of Functional Medicine's certification program, as well as the Kresser Institute ADAPT Level One Practitioner Training Program.
Dr. Asfour brings an open mind together with a holistic, patient-centered approach to facilitate long-lasting recovery from chronic illness and optimal health. He uses diet, lifestyle interventions, nervous system balancing, investigative laboratory testing, supplements, herbs, and if necessary, prescription medications. Among other conditions, Dr. Asfour is interested in auto-immune disorders, chronic infections (Lyme, tick-borne diseases in general, and other acquired infections), gut imbalances and disorders, detoxification, and mold and environmental illness. He understands how hard some of these conditions are to overcome and works as a collaborative partner with his patients who suffer from chronic conditions or those who seek to achieve and maintain optimal health.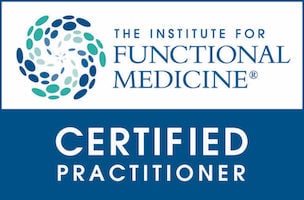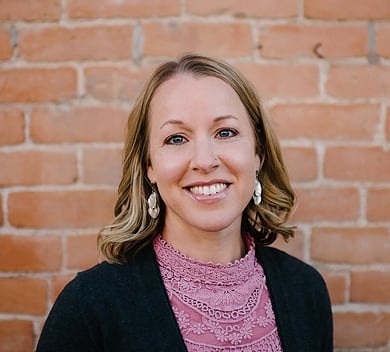 Megan Anderson, APN
Nurse Practitioner
Megan Anderson, ANP, is a Nurse Practitioner, who received her nursing degree from the University of North Carolina at Chapel Hill in 2004. Megan worked as a staff nurse in both pediatric cardiology/surgery and gynecology/oncology for 3 years before starting graduate school at the University of Illinois at Chicago in 2006. She worked at a Federally Qualified Health Center for 3 years during graduate school before becoming a Board Certified Women's Health Nurse Practitioner in 2009.
In 2010, Megan moved to Fort Collins, Colorado with her husband and son, because they wanted a lifestyle change and easy access to the mountains. Megan worked at another FQHC for 2.5 years with low-income pregnant women, and in 2013, she began working at an integrated medicine clinic. It was there that she was introduced to the paleo/primal lifestyle and then found her way into the world of functional medicine. After completing the ADAPT Program with the Kresser Institute for Functional and Evolutionary Medicine in 2017, she knew that she had found her calling.
For the past 3 years, Megan worked at a functional medicine clinic called Balanced Well-Being Healthcare. She has grown as a clinician and honed her skills with functional medicine diagnostic and treatment options. Helping people address underlying chronic issues and get back to feeling their best is what feeds her soul, and she feels grateful every day for the opportunity to help people identify ways to feel and live their best life.
Outside of work, she loves spending as much time outdoors as possible with her family and friends – running, hiking, skiing, etc. She is obsessed with all things related to human nature and healthy habit formation, and she is beyond thrilled to work with the California Center for Functional Medicine.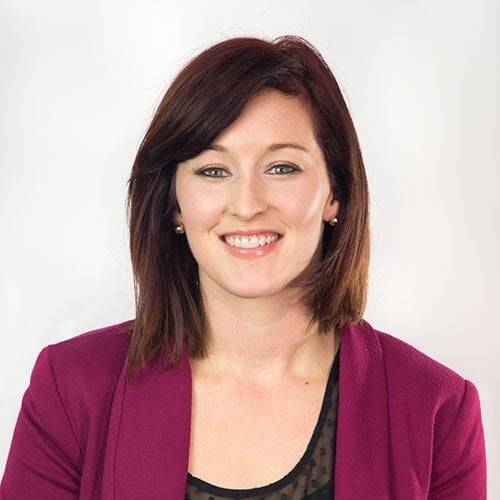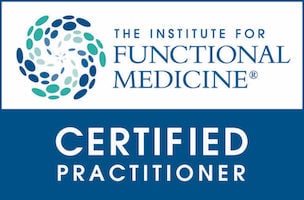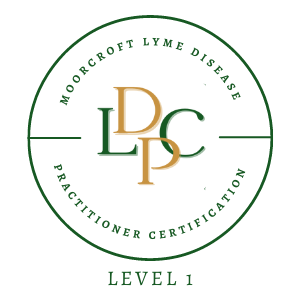 Tracey O'Shea, FNP-C
Nurse Practitioner
Tracey O'Shea is a licensed Family Nurse Practitioner (FNP-C) who graduated from Samuel Merritt University with a Master's degree in Nursing. She became board certified through the American Association of Nurse Practitioners and was first introduced to Functional Medicine in 2013 when she knew there had to be another way to help patients reach their long-term health goals. She has completed the Kresser Institute ADAPT Practitioner Training Program and is an IFM Certified Practitioner. She began her Functional Medicine career working at a Functional Medicine pain management practice for four years.
Tracey trained closely with Chris for many years. She has worked with patients at the California Center for Functional Medicine since 2016. She is also the Director of the ADAPT Practitioner Training Program that Chris developed. She is a Lyme Certified Practitioner with the Moorcroft Lyme Disease Practitioner Training Program.
While she has experience managing a variety of chronic health conditions, she has particular experience with and training in:
Digestive problems and food intolerances
Low immune function, allergies, asthma
Heavy metal toxicity/detoxification
Biotoxin illness/Chronic Inflammatory Response Syndrome (CIRS)
Lyme and tick borne disease
Autoimmune diseases
Hormone imbalances and Bioidentical Hormone Replacement (BHRT) therapy (HPA axis, adrenal, thyroid, sex hormones, etc.)
Metabolic problems (weight, blood sugar, blood pressure, etc.)
High cholesterol and cardiovascular disease
Fatigue, low energy, and poor sleep
Cognitive and neurological disorders
Any of the above conditions and neurodevelopmental disorders like ASD and ADHD in the pediatric population
Tracey enjoys spending time with her husband, daughter, and boxer. They enjoy hiking, camping in their travel trailer, outdoor patio gatherings, wine tasting, visiting restaurants, and spending time with friends.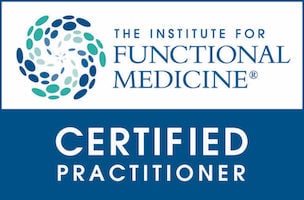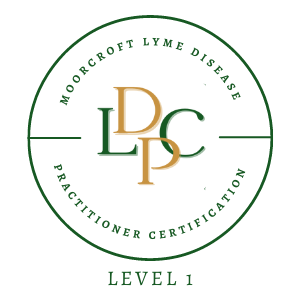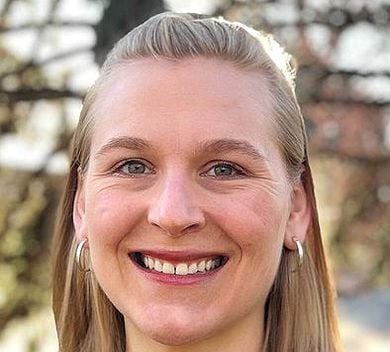 Allie Nowak, PA-C
Physician Assistant
Allie Nowak is a board-certified Physician Assistant who graduated with a Master's degree from the University of Iowa Carver College of Medicine. She was first introduced to Functional Medicine in 2011 during her capstone undergraduate internship with Dr. Terry Wahls; she experienced firsthand the impact a therapeutic diet and lifestyle can have on patients with relapsing-remitting multiple sclerosis. The experience not only was eye opening, but forever changed the way she wished to approach her patient's care. After completing her graduate school coursework, a year of Primary Care, and transitioning to OBGYN, she decided to pursue Functional Medicine training given the gap she saw in standard medical care. She has completed the Kresser Institute ADAPT Practitioner Training Program as well as advanced training through A4M in "A Metabolic and Functional Approach to Endocrinology". She began her Functional Medicine career in OBGYN; however, her practice quickly expanded beyond hormone imbalances to include gastrointestinal issues, poor sleep, fatigue, metabolic problems, and autoimmune disease.
Allie currently resides in Minnesota and enjoys spending time with her husband, son and two Miniature Goldendoodles. In her free time, hiking, camping, cooking, traveling, weightlifting, and spending time with friends brings joy to her life.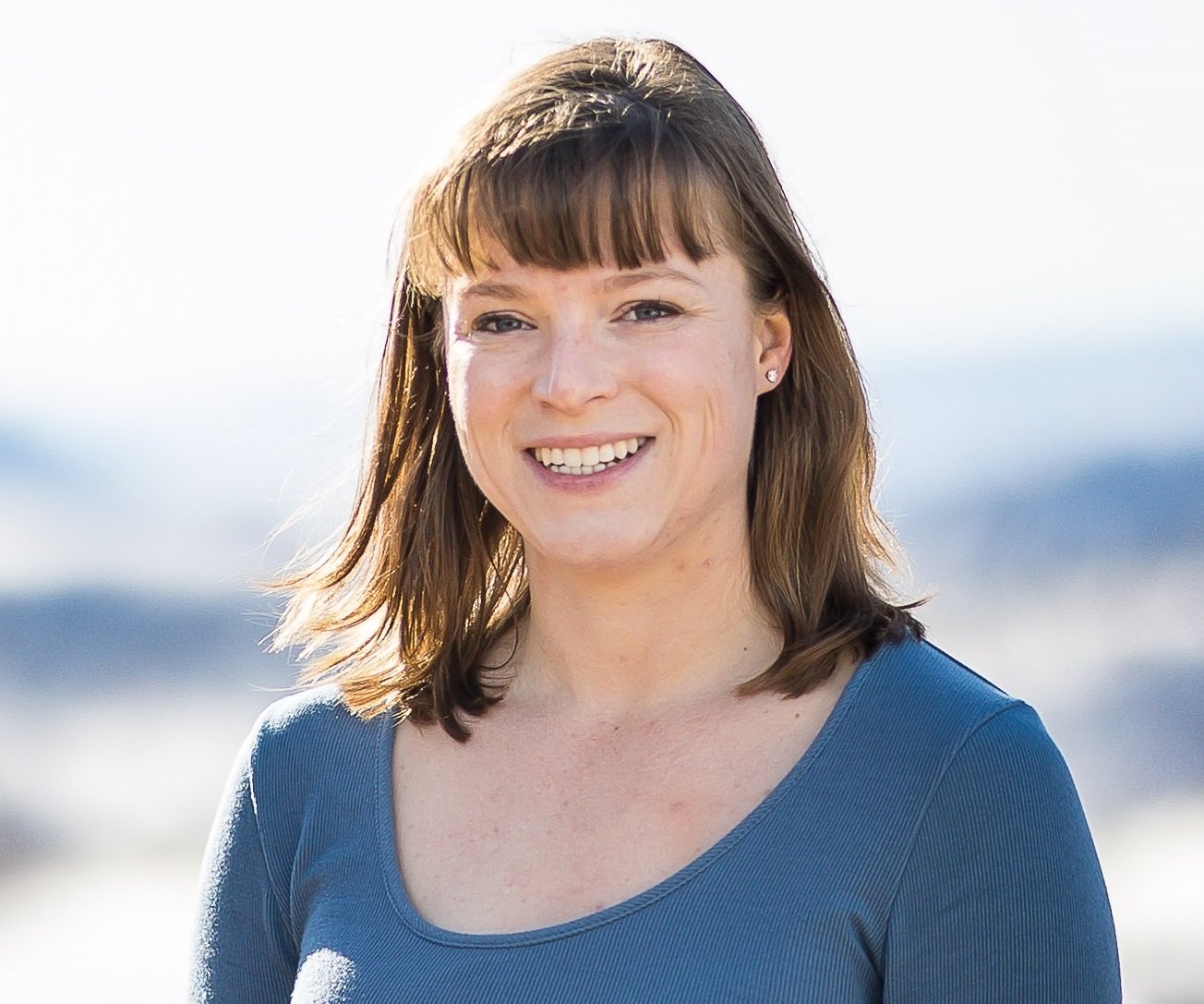 Lindsay Christensen, CNS
Certified Nutrition Specialist
Lindsay Christensen, MS, CNS, CKNS, has her B.S. in Biomedical Science and her M.S. in Human Nutrition. She has successfully completed a 1,000-hour supervised experience program for the Certified Nutrition Specialist (CNS) credential, an esteemed credential for healthcare professionals with an advanced level of education and experience in nutritional biochemistry and medical nutrition therapy. Lindsay enjoys working with a diverse array of clients. Areas of expertise include nutrition care for complex chronic illnesses, including Lyme disease and CIRS, food sensitivities, and gastrointestinal health issues. Lindsay is an avid researcher and writer and when her nose is not buried in the latest nutrition science and medical research, she can be found backpacking, skiing, and rock climbing in her beautiful home state of Colorado.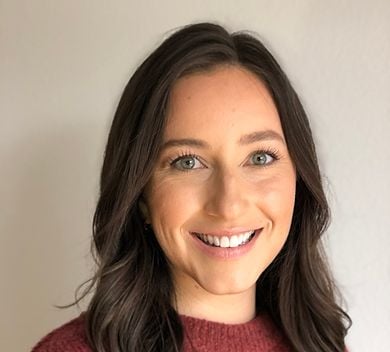 Katie Compton, FMCHC, CNS
Health Coach
Katie is a Functional Medicine Certified Health Coach and Nutrition Consultant. Her goal is to work in collaboration with you and your clinician in order to provide positive behavioral and nutritional support throughout your treatment plan. Katie believes in providing individuals with mind-body-medicine practices and stress transformation tools in order to help them reach optimal health and wellness.
Katie's education in nutrition and Functional Medicine began with her rigorous graduate program at the University of Western States. She also completed her Health Coaching certification through the Functional Medicine Coaching Academy. Her post-graduate education is with the Institute for Functional Medicine as she continues on the path to becoming an IFM certified practitioner.
Katie is a California native who moved to Bend, Oregon three years ago by way of Texas. She has a deep-rooted love for food, especially for gathering friends and family to share a meal. When she isn't whipping up a new recipe, you can find her in Barre3 classes, reading a good book by the river, cheering on her Baylor Bears, shopping the farmers market, practicing yoga, or traveling the world (for food research, of course).


Sorry!
No items currently match your filtering criteria.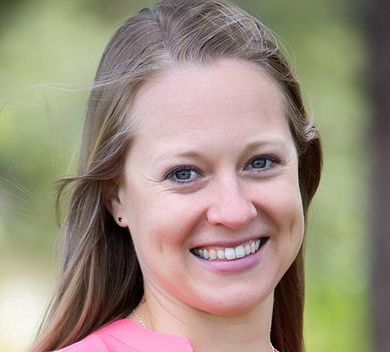 Laura Lindsey
Assistant Practice Manager
Laura Lindsey has a bachelor's degree in psychology and sociology, and has a long-time passion for wellness and helping others. Born and raised in central Ohio, she escaped the Midwest winters and traded the clouds for sunshine with a move to Las Vegas. There, she earned her masters degree in public health while working at a large orthopedic surgery practice.
In 2013, while researching nutrition and exercise, she stumbled across the Paleo diet and quickly found Chris Kresser's website and podcasts. After making some dramatic lifestyle changes for herself, she experienced amazing results and wanted to keep learning more and share this information with others. Laura strives to provide excellent support to the patients of CCFM and feels grateful that she gets to share her passion through her work every day.
During downtime, she can now be found in Southwest Florida, outside enjoying the sunshine with her dog, planning her next travel adventure, or at the gym working on her Olympic weightlifting.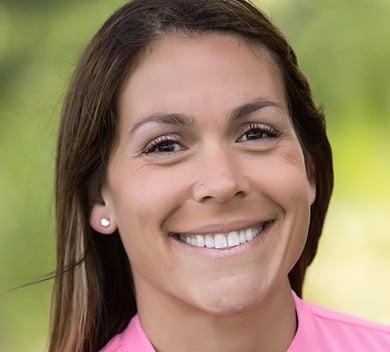 Shannon Martin
Operations Specialist
Shannon Martin is a New Hampshire native with an extensive career in Health Care Administration. She has close to ten years industry experience in Insurance, Urgent and Primary Care. Shannon has a passion for servicing others, and is proud to come from a family with a long lineage of nurses, firefighters and policemen.
In 2008, Shannon moved to California and fell in love with the sunshine, warmth, and healthy lifestyle. She first learned of the Paleo and Primal lifestyle in 2011 and was instantly attracted. Through her love of cooking, Shannon began experimenting with Paleo recipes to make healthier food for her family. Shannon previously worked as the primary patient coordinator for Chris Kresser, and has been a key support at CCFM from the time Dr. Schweig and Chris started the clinic together. Shannon continuously strives to provide the highest quality service while remaining empathetic and enjoying sharing her ever-growing knowledge.
Shannon lives in Southern California with her husband and two children.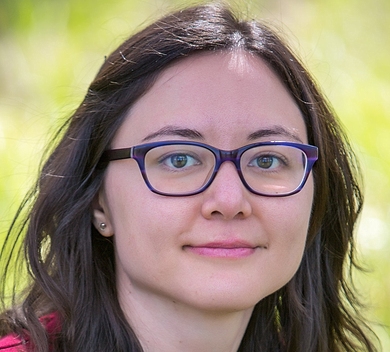 Nicole Petty
Patient Care Coordinator
Nicole has a passion for helping others improve their health using nutrition and functional medicine. She has a bachelor's degree from CU Denver, is a Certified Nutrition Consultant, and has over 15 years of customer service experience. Nicole learned a lot about nutrition and lifestyle from her own health challenges. Nothing has helped her more than eating a real food/Paleo-style diet. She wholeheartedly believes that food can nourish and heal. She loves researching and learning more about nutrition, cooking new recipes, and geeking out about food in general.
Nicole lives in sunny Colorado with her husband, son, and dog. In her free time she enjoys time outdoors, rock climbing, reading, and spending time with friends and family.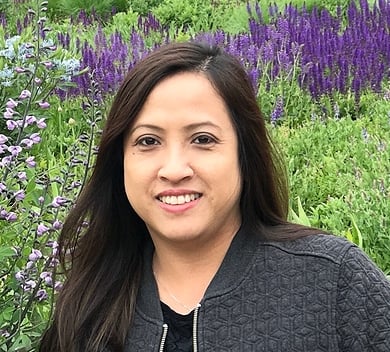 Yvette Santos
Patient Care Coordinator
Yvette has a Bachelor of Science in Mathematics with emphasis in Computer Science. She was raised in the Philippines, but considers Las Vegas as her second home. She started her career in the banking industry, but found her interest in the medical field. She has 17 years experience in patient care and that's why she fits perfectly with CCFM. On her down time, she loves to watch movies, hike and explore new things.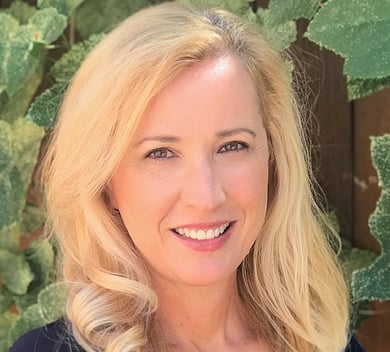 Elise Guedea
Patient Care Coordinator & New Patient Coordinator
Elise was born in Santa Barbara, California and grew up enjoying the beautiful Central California Coast. She and her husband now live in Northern California, where they raised two children, and cherish every moment with their first granddaughter. Elise has an extensive customer service background of over 14 years, which includes both the retail and healthcare industry. Her lifelong interest in nutrition and living a healthy lifestyle lead her to pursue an Associate of Science degree in Health.
Elise's passion for functional medicine began when she experienced her own healing after suffering from a chronic condition. She empathizes with those who suffer and have lost hope. Both her personal and professional experience have given her a deeper understanding of the restoration that comes from a patient-centered, functional medicine approach to chronic pain and disease. Elise is driven to provide exceptional patient care and inspired to help others throughout their personal journey to wellness. She is very thankful for the opportunity to work collaboratively with a dedicated team that shares the same values and goals of helping others achieve lasting health and wellbeing.
Whenever possible, Elise loves to explore the magnificent outdoors through hiking, camping and taking in all the natural beauty while traveling with her husband in their motorhome.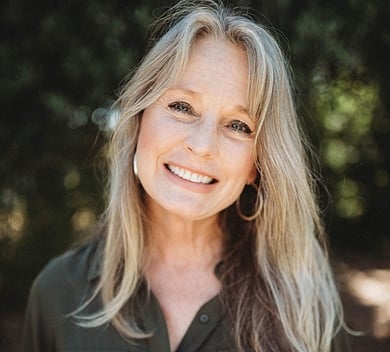 Anita Hackman, FMCHC
Patient Care Coordinator
Anita recently completed her Health Coaching certification through the Functional Medicine Coaching Academy. Anita has her A.S in Nutrition and her B.S in Public Management, Policy & Administration. She was born and raised in Indiana, has lived in Southern California for over 28 years where she raised her three children. She is passionate about nutrition, fitness, and a healthy lifestyle. She is excited to be working with CCFM patients and helping them in their journey to health. In her spare time, she enjoys her organic gardening, cooking, running, biking, hiking, and golfing with her husband.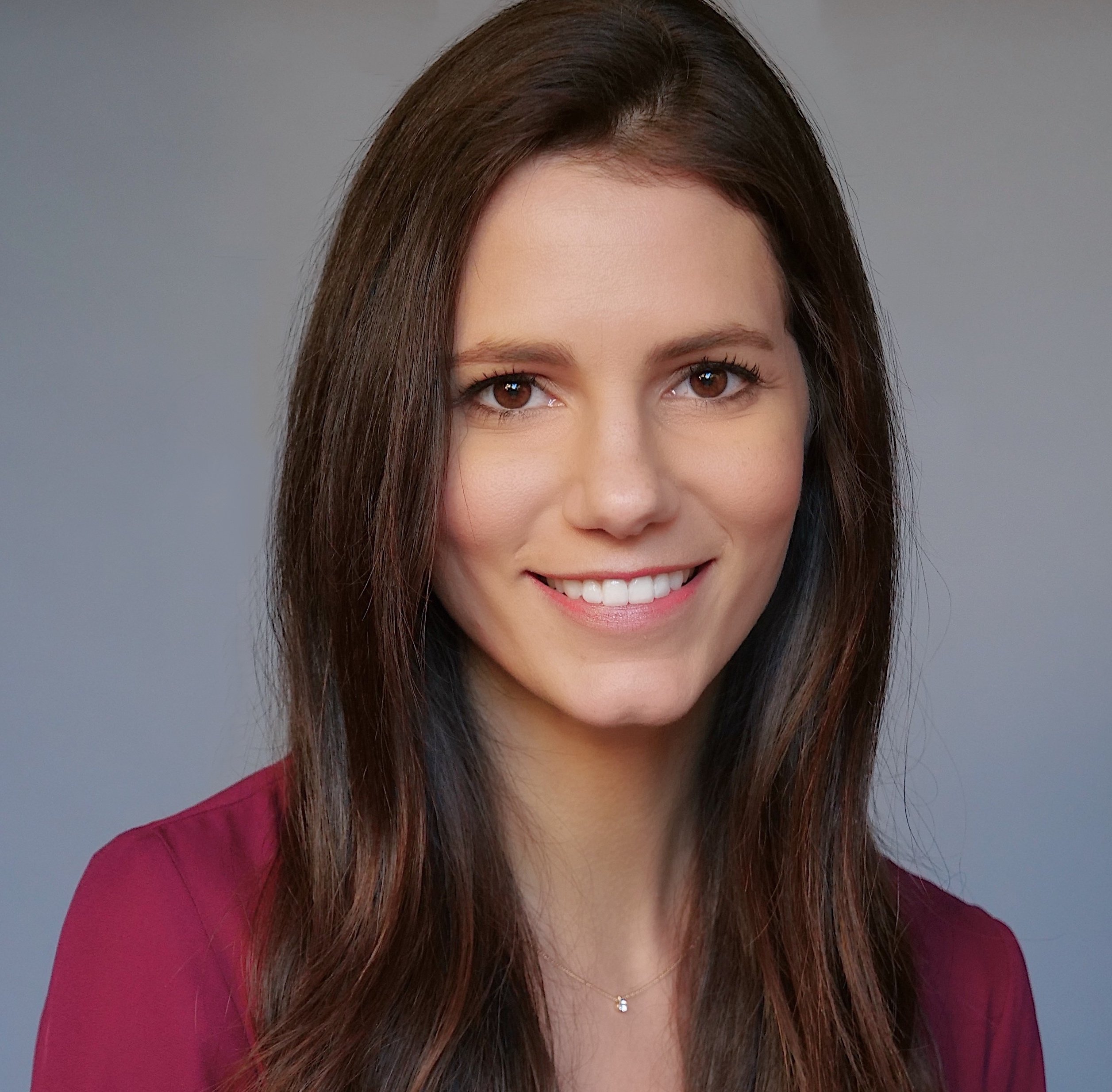 Rebekah Shires
Patient Care Coordinator
Rebekah Shires has a bachelor's degree in Liberal Arts and Science from Utah State University. She has worked in many different fields, ranging from being a technician for an ophthalmologist, to working in commercial property management. However, at the end of the day, she is very passionate about her health and the health of others. Ever since she read the book, "The Brain Warrior's Way" she has strived to live a cleaner life through a better diet and lifestyle and has seen the difference it has made. Her desire to help others lead a healthier and happier life has led her to work for CCFM. Rebekah was born and raised in Central California and now resides in Southern Orange County with her husband and daughter. Rebekah is also a Realtor and so when she isn't working for CCFM or showing homes, you can find her spending time with her family going on hikes, visiting the beach, cooking, or reading a good book.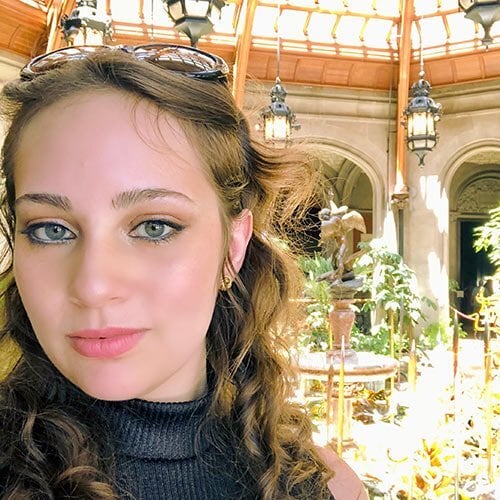 Pilar Martinez-Fraga
Patient Care Coordinator
Pilar's background is in administration and writing. She helps people improve their health by advocating for nutrient density and movement. Her favorite part of her job is that she's passionate about what CCFM represents and that she's part of a team that seeks to treat the root cause of illness.
Fun Fact: Pilar loves seeking the beautiful things in life and writing about them.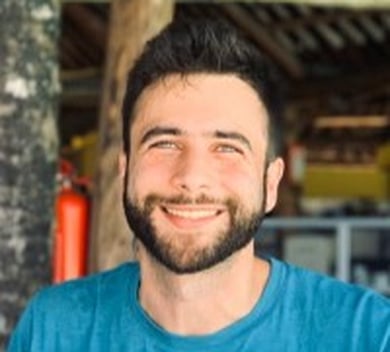 Omar Shaker, FMCHC, MD
Omar Shaker is an MD who suffered from burnout and decided to switch his career into clinical data analytics. Omar was a Senior Consultant with Clarity Insights (Now Accenture AI) where he helped the biggest US payers and medical centers provide better services through the use of data and technology. He is currently the Advanced Analytics Director with CCFM, creating reporting and analytical tools that help their patients and clients be more data-driven with decisions that impact their health.
Omar is also the founder of Resilient Doctor, providing a functional medicine program for doctors to help them become more resilient using health coaching, game thinking, and technology. He is running the resilient doctor program in the US, Egypt, and Nigeria and is a certified functional medicine practitioner by the Institute of Functional Medicine. He is also the founder and chapter head of Health 2.0 | Egypt the official chapter for Health 2.0 & HIMSS, helping digital health startups in the middle east and Africa bridge knowledge and investment gaps between the region and the rest of the world.
Sorry!
No items currently match your filtering criteria.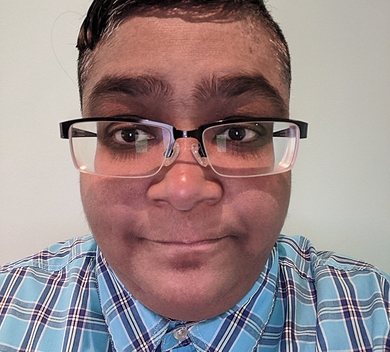 Shar Bacchus
Shar Bacchus is a software engineering and operations professional with a penchant for moving fast and fixing things, who has lived with autoimmune disease since childhood. Shar is constantly seeking opportunities to participate in promoting health and social justice through technology, and is especially interested in advising startups with missions that move and inspire. Shar is delighted to participate in the advisory board for the California Center for Functional Medicine, helping to forward its vision for better care through technology, application of scientific methods, and holistic approaches to health.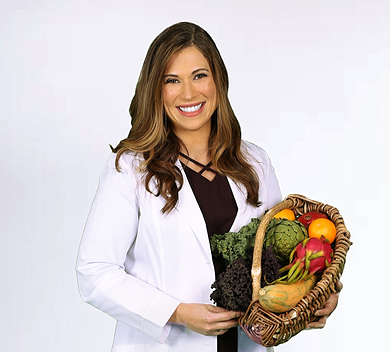 Sarah Ballantyne, PhD
Sarah Ballantyne, PhD is an award-winning public speaker, New York Times bestselling author, world-renowned health expert, the founder of the Autoimmune Protocol and the creator of the popular online resource ThePaleoMom.com. Dr. Sarah believes the key to reversing the current epidemics of chronic disease is scientific literacy. She creates educational resources to help people regain their health through diet and lifestyle choices informed by the most current evidenced-based scientific research. Dr. Sarah earned her doctorate degree in medical biophysics at the age of 26 and spent the next four years doing research on critical care medicine, innate immunity, gene therapy and cell biology, earning a variety of awards for research excellence along the way. 
Dr. Sarah's transition from academic researcher to award-winning and internationally-recognized health advocate and educator was driven by her own health journey, which included losing 120 pounds and using both diet and lifestyle to mitigate and reverse a dozen diagnosed health conditions. Dr. Sarah's talent for distilling scientific concepts into straightforward and accessible explanations form the foundation of her work and her dedication to improving public health.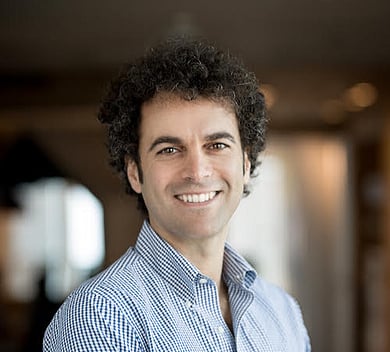 Yaron Hadad, PhD
Yaron Hadad, PhD is a mathematical physicist whose expertise is in machine learning, general relativity, and nonlinear mathematics.
Yaron is a co-founder and the Chief Scientist of Nutrino (acquired by Medtronic, NYSE: MDT). Nutrino is a data analytics company that specializes in personalized nutrition. They invented the FoodPrint - the digital signature of how different foods affect an individual's body. In order to discover a person's FoodPrint, Nutrino harvests data from over 400 medical & wearable devices and correlates it with an individual's food intake and lifestyle choices.
Yaron spent over 15 years developing and leading projects that leverage machine learning and AI. He is currently leading the AI efforts for Medtronic's artificial pancreas project. The project recently received a breakthrough designation from the FDA and is expected to be the first class III medical device in history to leverage artificial intelligence.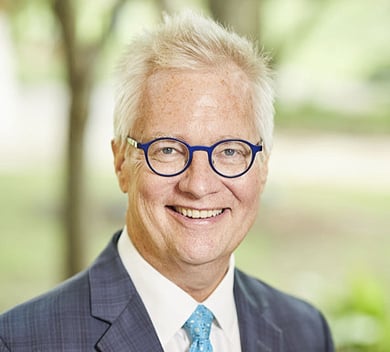 Patrick Hanaway, MD
Patrick Hanaway, MD is a board-certified family physician trained at Washington University. Dr. Hanaway served on the Executive Committee for the American Board of Integrative Medicine and is Past President of the American Board of Integrative Holistic Medicine. For more than 20 years he has worked with his wife, Dr. Lisa Lichtig, in clinical practice @ Family to Family: Your Home for Whole Health Care in Asheville, NC. After 10 years as Chief Medical Officer at Genova Diagnostics, Dr. Hanaway became the Chief Medical Education Officer for the Institute for Functional Medicine (IFM) where he oversaw the development and implementation of IFM's programs worldwide. He has taught with IFM since 2005 and fills numerous roles: leading the GI Advanced Practice Module, Co-Chair of IFM's Expert Advisory Board, leading the COVID-19 Task Force, and serving as a Senior Advisor to the CEO.
In 2014, Dr. Hanaway worked with Dr. Mark Hyman to develop the collaboration between IFM and the Cleveland Clinic, where he was the founding Medical Director, then Research Director. Dr. Hanaway now serves as a Research Collaborator with the Cleveland Clinic Center for Functional Medicine.
His research interests focus on nutrition, the microbiome, and evaluating value in functional medicine models of care. The primary focus of Dr. Hanaway's work is to leverage his skills and knowledge to transform medical practice, through education, research and clinical care. In 2018, Dr. Hanaway was diagnosed with Stage IV Laryngeal Cancer. His life has been transformed through a functional and integrative approach including nutrition, shamanic healing, acupuncture, herbs, prayer, chemotherapy, radiation therapy, community support, spending time in nature and love. Recent medical assessments demonstrate 'No Evidence of Disease'. . . and life continues to be filled with uncertainty.
Importantly, Dr. Hanaway was initiated in 2009 as a Mara'akame [indigenous healer] by the Huichol people of the Sierra Madres in Mexico. He holds community fires, leads ceremonies and offers traditional healing sessions.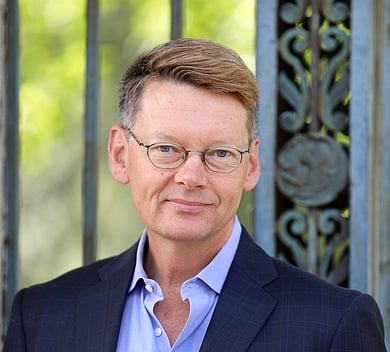 Jukka Valkonen R.N., P.H.N
Considered one of the top healthcare experts in the country, Jukka combines innovative thinking, award-winning digital and consumer health products, and high-performing teams to help healthcare companies achieve their growth and revenue goals. Jukka led the care delivery transformation work at a large payer network that contributed to 4 consecutive record revenue years.
Jukka has a longstanding reputation for continuously challenging the status quo and testing what's possible. Among his many healthcare innovations: an AI-enabled emotional intelligence robot that serves a patient's care circle, the largest AI tech-enabled whole person care provider in the US, Chief strategist for Kaiser's ACA marketplace exchanges, and the first dual licensure (clinic and home care) comprehensive services company in California.
Jukka has a bachelors in nursing science, public health nursing, and cardiac medicine nursing from California State University, and a masters certificate in Executive Management from George Washington University.
Jukka has served as a strategic advisor to four US presidents, including chief strategist for physician adoption of electronic health records for the Bush Administration and policymaker for the Obama Administration.
Jukka is an accomplished athlete and is a certified USA Rugby coach and volunteer medical officer for NorCal high school rugby.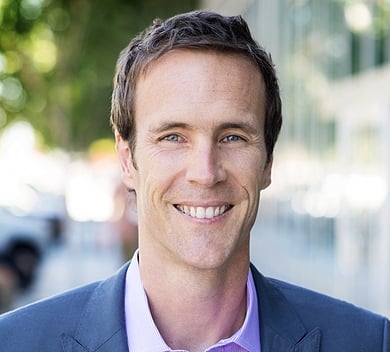 Chris Kresser, M.S., L.Ac
Chris Kresser M.S., L.Ac is the founder of Kresser Institute, the creator of ChrisKresser.com, and the New York Times best selling author of The Paleo Cure and Unconventional Medicine. He is one of the most respected clinicians and educators in the fields of Functional Medicine and ancestral health, and has trained over 1,500 practitioners and health coaches around the world in his unique approach. Chris was named one of the 100 most influential people in health and fitness by Greatist.com, and his blog is one of the top-ranked natural health websites in the world. Chris lives in Utah with his wife and daughter.